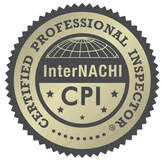 Zero Scope Home Inspections offers the best and most thorough home inspections available in Mohave County, Arizona. We pride ourselves on our dedication to our clients and their potential homes. Every completed home inspection comes with an entirely custom inspection report that is easy to understand and contains high-resolution photos of all deficiencies located. These reports are custom typed for your specific home. Rest assured that your new home, its structure, foundation, roof, interiors, exteriors, insulation, electrical, plumbing and HVAC systems have been properly evaluated by Zero Scope Home Inspections.

---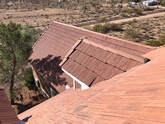 WE GO WHERE OTHER INSPECTORS CAN'T OR WON'T!!
Attention to detail is not the only thing we pride ourselves on. Zero Scope Home Inspections has the ability to go where other inspectors simply can't or won't. So when other inspectors view an attic from the access point to give you a "general evaluation", be assured that we've climbed through the to the other side and back. When others view your tile roof from a ladder, we've walked the entire surface so every inch of it is viewed. We move personal items to access components such as electric sub-panels, water heaters, HVAC systems, etc. that other inspectors simply will not do. We spend far more time and energy on our actual inspection process than anyone in our area. Not only do we pride ourselves on this point, but we GUARANTEE that there are zero inspectors that work harder for our customers than we do!
---